Training is one of the most important processes at TerminixSIS
We ensure that each employee at TerminixSIS has the knowledge to tackle complex pest invasion scenarios even in extreme circumstances.
We conduct one of the most comprehensive training programs in the industry. Our employees are trained via in-depth modules before they are allowed to perform on-site activities.
Even after the training is completed, the team members go through periodic review sessions and mock drills to ensure they are always updated with the latest trends and solutions of the industry.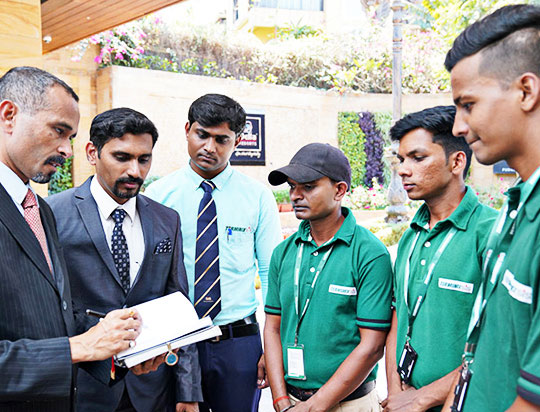 Internal Training
Qualified Trainers with On-Site Experience
Classroom Training
On-Site Training
Regular Review Sessions
Mandatory Periodic Re-certification
External Training
Courses via government-recognized Institutes
Product Specific Training sessions by Internationally renowned Industry Experts.
Industry-Ready Professional Solutions
TerminixSIS caters to the needs of different industries battling pest invasion with our end-to-end solutions. We understand our customer requirements, perform a site audit and offer customised solutions. Our innovative solutions executed by our team of trained professionals ensure pest-free premises.