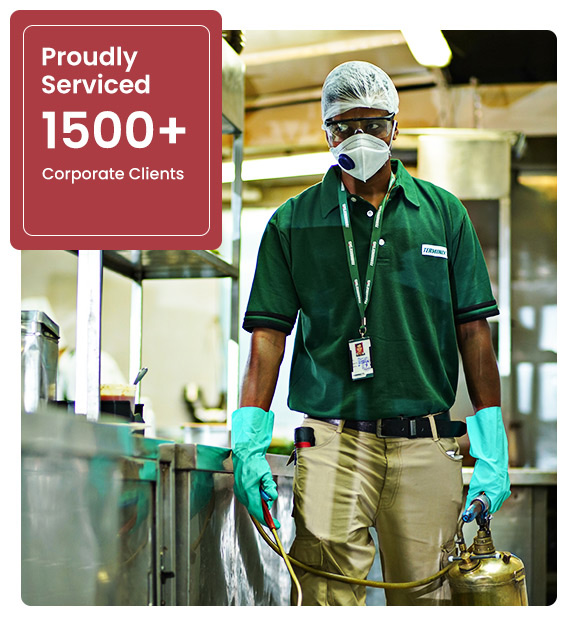 With a 90-year-old legacy,
clients in over 250+ cities

and executing over 200,000 services annually, TerminixSIS is a leading provider for Pest Management Services in India.

We provide complete protection from all types of pest invasion on your premises. Our certified professionals understand the problem by doing a systematic & thorough inspection of your premises to identify pests, such as cockroaches, rodents, termites, mosquitoes, flies among others. This enables us to provide a customised solution. Our solutions are designed to match the requirements of varied conditions in Indian households and businesses.
Secured from Pests
Assured by the World's Best
Our Mission
To promote healthy living and quality of life by providing best-in-class Pest Management Services to the residential and commercial sectors.
Our Vision
To be the largest and the most trusted Pest Management Services Company in India.
Industry-Ready Professional Solutions
TerminixSIS caters to the needs of different industries battling pest invasion with our end-to-end solutions. We understand our customer requirements, perform a site audit and offer customised solutions. Our innovative solutions executed by our team of trained professionals ensure pest-free premises.