Make your Premises Bird-Free
Besides deteriorating the business reputation, Pest Birds are known to be notorious for causing nuisance due to their noise and mess with their droppings. They can contaminate raw material, finish goods and are a serious threat to the food industry.
Pest birds pose a greater threat to human health and  transmit many diseases like E.coli, Salmonellosis, Histoplasmosis, Ornithosis, Cryptococcosis etc. Pigeons are known to be a carrier of more than 60 diseases and are also carriers of mites, fleas, and west nile virus, all of which can cause discomfort and potentially serious health issues in humans.
TerminixSIS offers a comprehensive bird control program that protects your premises from all the nuisance and health threats birds can pose.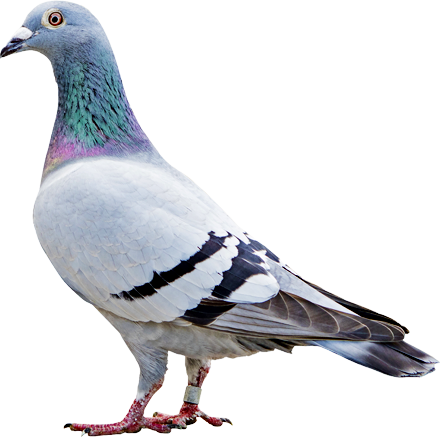 Our 3-Step

Bird Proofing Process
Initial Inspection
The initial inspection is aimed at analysing and evaluating the risks associated with the inhibition of bird species. We execute a thorough inspection of the places that they can easily target to make a nest.
Alongside, the identification of the bird species is also carried out, which helps us create a strategic plan for the bird control program to be followed.
Consultation and Recommendation
Based on the initial audit, our professionals recommend customised solutions for your premises. Our solutions may vary from bird netting to spikes. The primary idea behind the entire activity is to restrict the entry of birds (Aves) into your premises and provide humane ways to execute our solutions.
Tailored and Cost-effective Bird Proofing Solutions
Our solutions are custom-made and cost-effective as per the needs of the premises (B2B and B2C). Our eco-friendly bird proofing techniques are chemical-free and aligned with our mission of providing a better health quality to people.
Our methodologies ensure:
No more bird droppings
Maintaining aesthetics of your property
Low maintenance cost
Aves-X is a highly cost-effective one-time solution with a minimal maintenance cost.
Industry-Ready Professional Solutions
TerminixSIS caters to the needs of different industries battling pest invasion with our end-to-end solutions. We understand our customer requirements, perform a site audit and offer customised solutions. Our innovative solutions executed by our team of trained professionals ensure pest-free premises.