Stop the Bugs from Bugging You
Bed bugs are blood-feeding ectoparasites that feed on the blood of warm-blooded animals. Their bites can result several of health impacts including skin rashes, psychological effects, and allergic symptoms.
While bed bugs are good at hiding, they're equally bad at hiding evidence. TerminixSIS offers a complete bug control program that aims at eradicating bugs from your entire premises.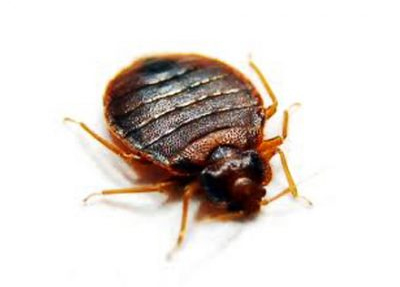 Our 4-Step

Bug Proofing Process
Professional Inspection
The smaller the infestation, the easier it is to exterminate the infestation. Our bed bug control program initiates with a complete inspection of the premises including but not limited to beds, furniture and linen to understand the infestation level. This inspection forms the basis to plan for a custom treatment for your needs to quickly and safely eliminate bed bugs from the infested room or area.
Consultation and Recommendations
Based on the initial inspection findings, the professional proposes solutions to tackle the bed bug infestation in your premises. We strongly believe in limiting the entry of bugs into your premises as the best approach. With our decades of experience in the global market, we are always equipped to overcome bed bugs infestation.
Customised Bug-X Program
TerminixSIS provides bed bug treatment targeting the breeding zones ensuring that the major infestation is eliminated in the preliminary treatment. Our services are effectively executed, causing little to no disruption. TerminixSIS treats the area to eliminate hidden bed bugs and eggs.
Monitoring
Getting rid of bed bugs is a difficult task. They multiply quickly and just a few bed bugs hiding in your premises can wreak havoc again. Hence, early detection and periodic monitoring is the key to break their life cycle from your premises. TerminixSIS offers a robust monitoring process that ensures the efficiency of the professional service provided.
Industry-Ready Professional Solutions
TerminixSIS caters to the needs of different industries battling pest invasion with our end-to-end solutions. We understand our customer requirements, perform a site audit and offer customised solutions. Our innovative solutions executed by our team of trained professionals ensure pest-free premises.